Links to Recommended Web Sites
Our policy is to provide links to informative, factually correct non-commercial web sites whose content focuses on foreskin restoration and/or circumcision. We do not provide links to any profit-oriented web sites. Suggestions for links should be emailed to webmaster@norm-socal.org. Our links are divided into the following categories:
NORM websites
Other Foreskin Restoration sites
Personal Sites
Information About the Foreskin
Information About Circumcision and Activism

---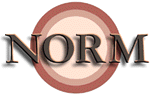 The National Organization of Restoring Men - The home page of our parent organization. More information about foreskin restoration is available here. NORM has chapters throughout the United States and abroad. A list of locations is available from the above link, and new ones are being added as they are formed. Several have their own websites or message boards:
Follow NORM on Twitter, at @restoringmen, for meeting announcements, as well as occasional news about foreskin restoration and other related topics.
---
Other Foreskin Restoration sites
For a list of interactive sites where you can discuss foreskin restoration with others, see our Message Boards page.
---
Personal Sites
The following sites contain personal accounts of men who have restored or are restoring their foreskins. Note that many others have documented their efforts on various forums devoted to the subject, linked at our Message Boards page.
---
Information About the Foreskin
---
Information About Circumcision and Activism
In addition to being informative, some of the following links are to sites dealing with activism to end infant circumcision (informally known as "intactivism"). Although NORM's purpose is to provide support to those restoring their foreskins, many of us have expressed interest in looking forward to a day when our organization is no longer needed.
Circumcision Information and Resource Pages - provides information about all aspects of circumcision, including a reference library with technical material, medical and historical articles, and statistics. Also features informational pages with discussions on the rights of the child, religious issues, and other related issues, as well as links to other resources.
Intact America - organization dedicated to ending the practice of unnecessary male circumcision in the United States. The organization has been active in voicing concerns against circumcision to medical organizations such as the Center for Disease Control and the American Academy of Pediatrics, and has organized petitions to both groups to reconsider any efforts to promote circumcision. They also maintain a Blog, Facebook page, and can be followed on Twitter.
Genital Autonomy | It's a personal choice - advocacy organization headquartered in England, working with groups around the world seeking an end to non-therapeutic genital surgery on children and promoting the human rights of the child. Can be followed on Facebook and Twitter.
Genital Autonomy America - the USA affiliate of Genital Autonomy, previously known as NOCIRC, the National Organization of Circumcision Information Resource Centers. Also maintains a Facebook page. Website includes much of the content previously hosted at NOCIRC's site linked below.
NOCIRC - The National Organization of Circumcision Information Resource Centers - Currently known as Genital Autonomy America, the NOCIRC site still hosts all of the organizations publications and newsletters throughout its years, information on previous international symposia on circumcision, and affiliate organizations.
Genital Integrity Awareness Week - Event website for an annual demonstration in Washington D.C., held to raise public awareness of the right to genital integrity and to call for extending the legal protection against genital mutilation to boys and intersex minors.
ARC - Attorneys for the Rights of the Child - An international network of attorneys and supporters addressing the multi-faceted issue of genital mutilation of children, particularly the practice of male circumcision. ARC is a non-profit organization founded to secure equal protection for, and broaden judicial and public recognition of, children's legal and human rights to bodily integrity and self-determination.
Your Whole Baby - non-profit organization's site with an extensive library of information for expectant parents, activists, healthcare providers, etc., with a large collection of links to articles, essays, books, videos, legal resources, activist resources, and general information regarding the foreskin and circumcision. Includes a network of state chapters, each with its own Facebook page and discussion group (California's page and its discussion group require membership for access).
The Whole Network - activist site with links to Facebook pages for groups across the USA (including California) and elsewhere dedicated to preventing circumcision in their communities. Also has discussion forums as well as a vast collection of links to informative sites and other activist groups.
The Intact Network - another site with a collection of Facebook pages, as well as links to various intactivist websites, blogs, and articles. Includes Facebook pages and discussion groups for each state in USA, including Intact California (their discussion group requires membership).
Saving Our Sons - volunteers and educators striving to empower parents and make life better for babies (and the children and men they become), through intactivism and efforts to provide parents with information on the subject. Also has a Facebook page.
Other Facebook pages for online groups:
Circumcision Resource Center - A non-profit educational organization with the purpose of informing the public and professionals about the practice of circumcision. The Center is a valuable source of circumcision information for parents and children's advocates, childbirth educators and allied professionals, medical, physicians, and all others who wish to learn more.
Droit au Corps - French website discussing circumcision from an ethical perspective (the title refers to the rights of a person to his or her own body). Includes news, information on activist events, and information about problems caused by circumcision. Also has a YouTube channel.
Circumcision 911!! (???? 119!!) - website with information on circumcision in South Korea. The site is available in both Korean and English versions.
Intact Denmark – Forening mod børneomskæring - Danish site whose name translates to "Association Against Child Circumcision." Discusses intactivism in general as well as the circumcision debate in Denmark. The site is mostly in Danish, but a few videos are in English.
مركز معلومات إنهاء الختان الروتيني للأطفال الذكو - an Arabic blog whose title roughly translates to "Center for Information to End Routine Circumcision of Boys." Contains information about the penis and foreskin, as well as a detailed discussion critical of circumcision.
Catholics Against Circumcision - Site explaining Catholic viewpoints on circumcision, for the purpose of educating those unaware of Christian teaching and perspective on the matter.
Little Images - Protecting His Children - Christian organization committed to treating children with dignity and love, rejecting circumcision as a form of abuse toward those created in God's image. Includes blog entries written by parents and links to a collection of news articles.
The Many Jews Who Oppose Circumcision - list of links for those among the Jewish community questioning or opposed to circumcision as a religious rite. Hosted by The Whole Network.
NOHARMM - The National Organization to Halt the Abuse and Routine Mutilation of Males, a non-profit, educational and direct-action men's network organized against circumcision of healthy male infants and children.
Circumcision Videos - documentaries and other commentary showing a critical view of circumcision.
Global Survey of Circumcision Harm - Site containing the published results of a 2011-2012 survey described as "a grassroots, all-volunteer effort to provide an online self-report and documentation method for any male who considered himself harmed by childhood genital cutting imposed on him without his informed consent." The survey was conducted by NORM co-founder Tim Hammond, and later published in the International Journal of Human Rights.
Doctors Opposing Circumcision - An organization of physicians and others who recognize that no one has the right to forcibly remove sexual body parts from another individual, and that doctors should have no role in this painful, unnecessary procedure inflicted on the newborn.
Not Circumcised? Lucky Stiff! - a collection of articles critical of circumcision, along with a page full of ideas for activism. This site has printable handouts, index cards, and bumper stickers useful for spreading its message.
In Memory of the Sexually Mutilated Child - Possibly the most powerful source of information about the damage caused by circumcision available on the internet. Be forewarned that there are some extremely graphic and disturbing images at this site.
The Intactivism Pages - From New Zealand, an excellent site concerning the work of abolishing involuntary genital modification. Included are news articles, photographs, and other illustrations covering a range of issues related to the damage caused by circumcision.
Mothers Against Circumcision - A non-profit organization for parents opposed to circumcision.