Meeting Schedule
NORM-SoCal 2018 Meetings
We meet on the third Sunday of every month from 2:00 pm to 4:00 pm in the SHARE! Self Help And Recovery Exchange building.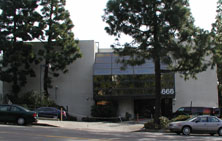 6666 Green Valley Cir.
Culver City, CA 90230
For a map and directions, you may view this location with Google Maps. There is free parking onsite for meeting attendees, and street parking is also available nearby on Green Valley or Centinela. Public transportation is also a possibility. The Los Angeles Metro bus line 110 stops just a few doors down on Centinela, and lines 108 and 358 are up the street on Green Valley. Culver City Bus lines all stop nearby at the Culver City Transit Center across from Westfield mall; line 3 will get you a bit closer at the corner of Bristol and Green Valley, as does line 6 at Sepulveda and Centinela. We're also within reasonable walking distance of the last stop for Santa Monica's Big Blue Bus line 14.
NORM Southern California's meetings are completely non-sexual in nature, but we do use frank language and sometimes live demonstrations to clearly explain the why's and how-to's of foreskin restoration. With rare exceptions, our meetings are restricted to men only.
We focus on exchanging information about the latest restoration techniques, but we also discuss news items related to foreskin restoration and circumcision. Each man participates only to the extent that he feels comfortable.
For more information, see our frequently asked questions about NORM Southern California, or our FAQ about foreskin restoration. You may also contact our coordinator at coordinator@norm-socal.org or normsocalcoordinator@yahoo.com, or the webmaster at webmaster@norm-socal.org