Links to Recommended Web Sites
Our policy is to provide links to informative, factually correct non-commercial web sites whose content focuses on foreskin restoration and/or circumcision. We do not provide links to any profit-oriented web sites. Suggestions for links should be emailed to webmaster@norm-socal.org. Our links are divided into the following categories:
NORM websites
Other Foreskin Restoration sites
Personal Sites
Information About the Foreskin
Information About Circumcision and Activism

---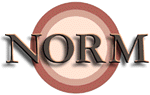 The National Organization of Restoring Men - The home page of our parent organization. More information about foreskin restoration is available here. NORM has chapters throughout the United States and abroad. A list of locations is available from the above link, and new ones are being added as they are formed. Several have their own websites:
NORM Minnesota - NORM of Minneapolis, MN meetup group. Discusses the subject of improving sex through restoring
Follow NORM on Twitter at @restoringmen for meeting announcements, as well as occasional news about foreskin restoration and other related topics.
---
Other Foreskin Restoration sites
For a list of interactive sites where you can discuss foreskin restoration with others, see our Message Boards page.
---
Personal Sites
The following sites contain personal accounts of men who have restored or are restoring their foreskins. Note that many others have documented their efforts on various forums devoted to the subject, linked at our Message Boards page.
---
Information About the Foreskin
---
Information About Circumcision and Activism
In addition to being informative, some of the following links are to sites dealing with activism to end infant circumcision (informally known as "intactivism"). Although NORM's purpose is to provide support to those restoring their foreskins, many of us have expressed interest in looking forward to a day when our organization is no longer needed.